During the lockdown in India, parents of our Vidiyal children have been unable to earn any money for food. Jim sent us an urgent request for help and, with the generous help of many supporters and sponsors, we have been able to send out support to the Vidiyal families. After the first round of distribution, we were also able to help other families in the slum. It is now time for a second distribution and the following is an email from Jim.
Dear Friends in NewDawn India,
Loving greetings to you from Vidiyal family!
How are you? Hope this email finds you all in good health and everyone in the family is fine too. Our lock down is much relaxed now. The threat of Covid 19 is still there but there is so much good work happening and people are willingly supporting each other. I am pleased to let you know that none of our communities are infected, Madurai is in the red zone though.
I feel highly elevated to share this happy news that yesterday we began the 2nd round of distribution of relief kits. The total cost of each kit is Rs.1250/-. This is a good price we got from a wholesale supplier who has been our supplier since 1997. The real value may be up to Rs.1,500/- During the first round of distribution he couldn't supply due to the lock down.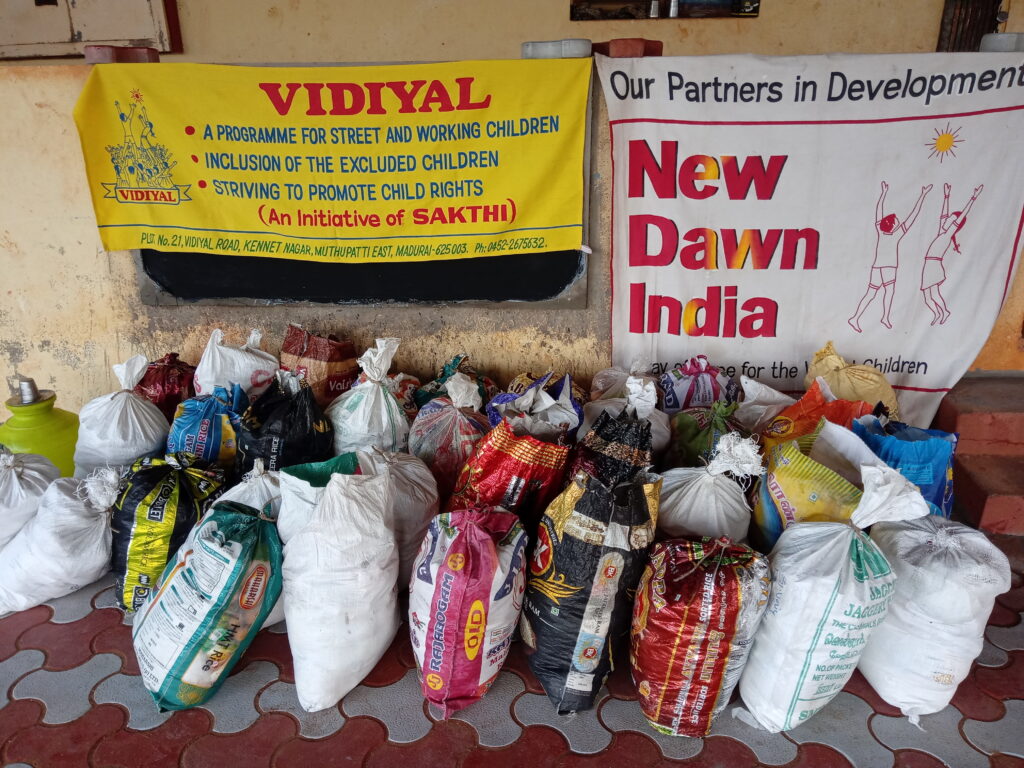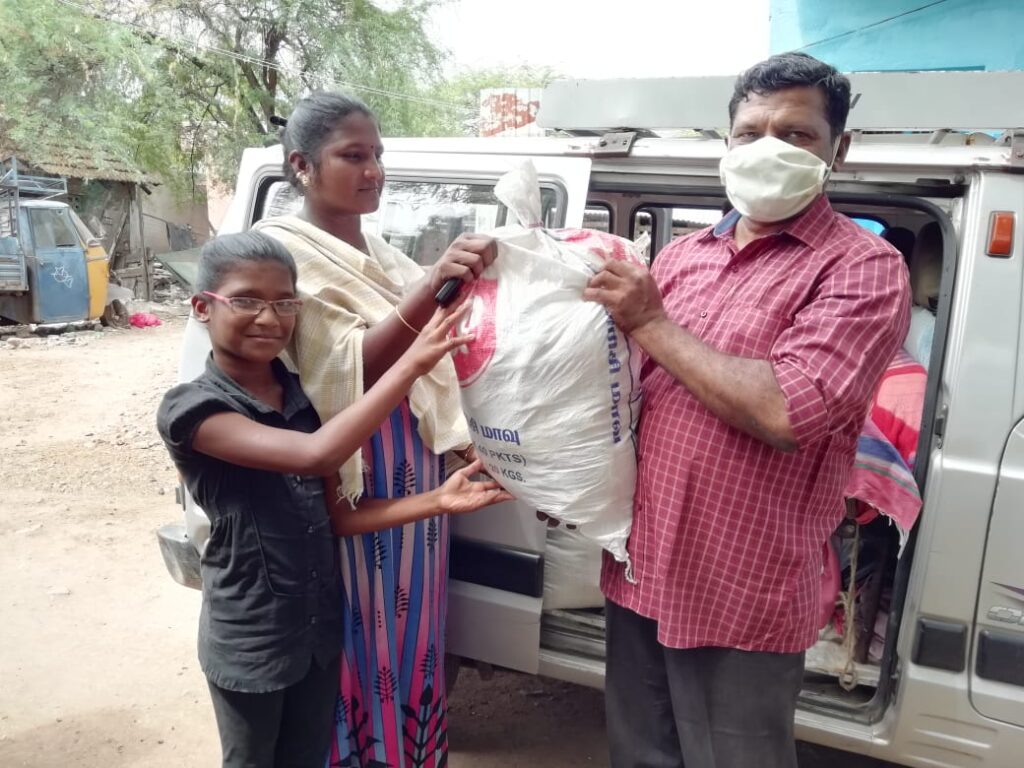 More good news is that this time we got a donor for vegetables and he was good enough to offer support for adding snacks for children in the kit. Yesterday's distribution covered 103 sponsored children's families.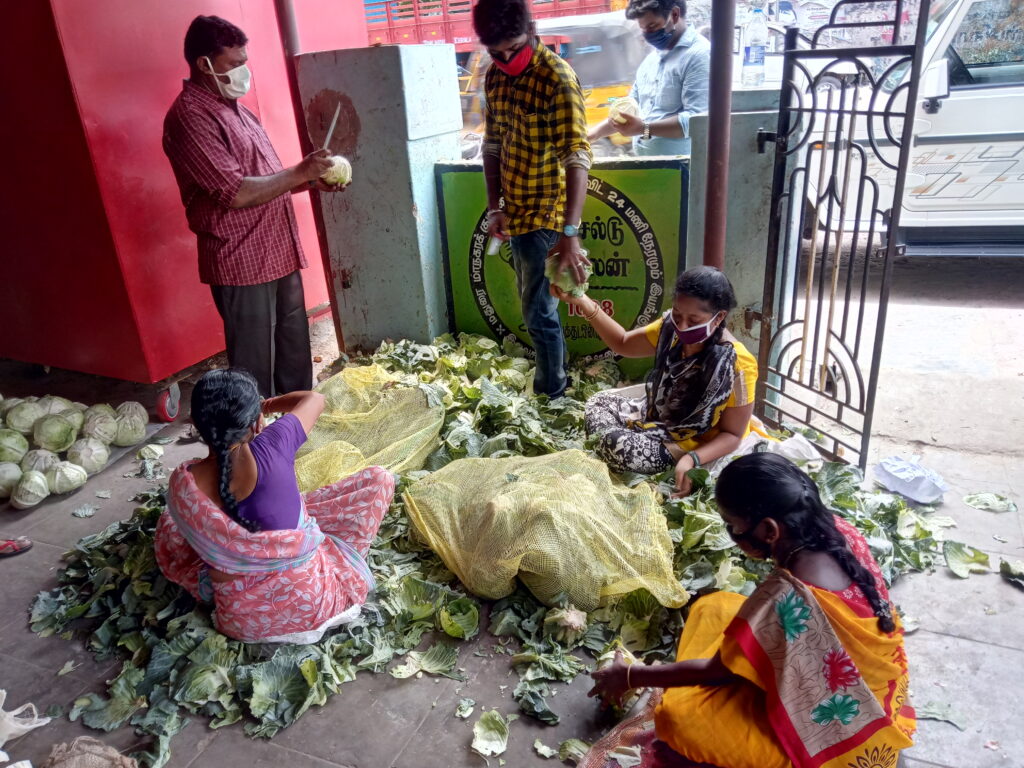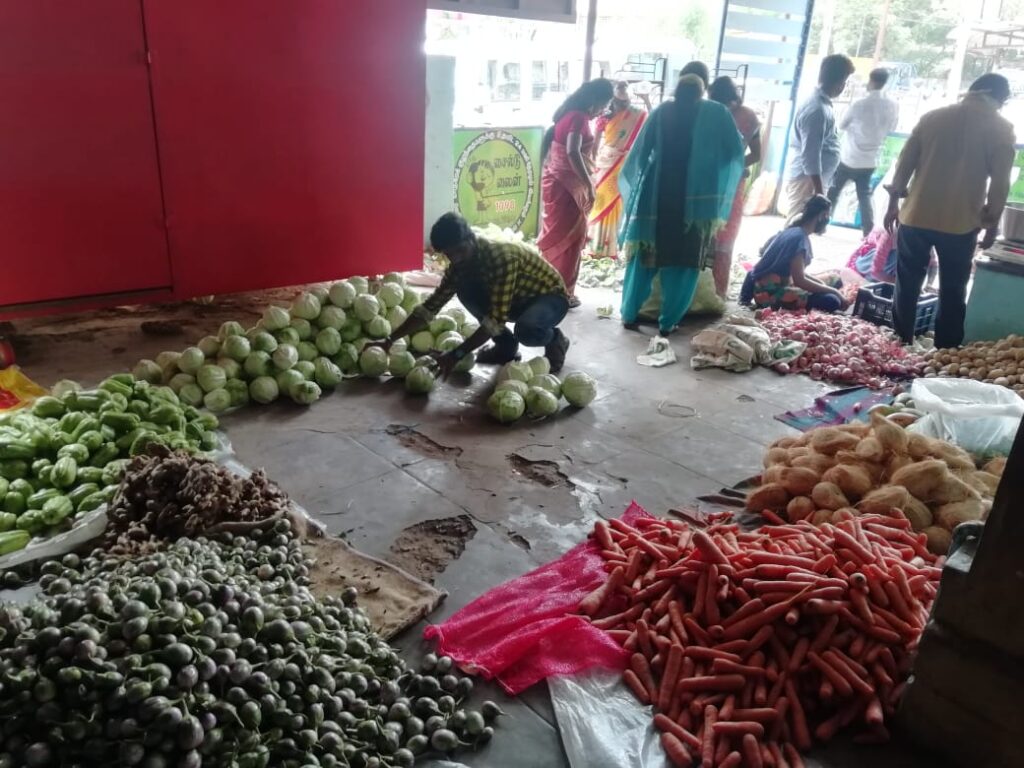 Every family thanked Vidiyal and New Dawn for this timely support that's too for the second time. Many said that only because of Vidiyal they coped with the lock down with lesser difficulties. Many asked me to thank New Dawn and inquired about your well-being. I could meet a few children too who asked the same question that when will be the centre opened.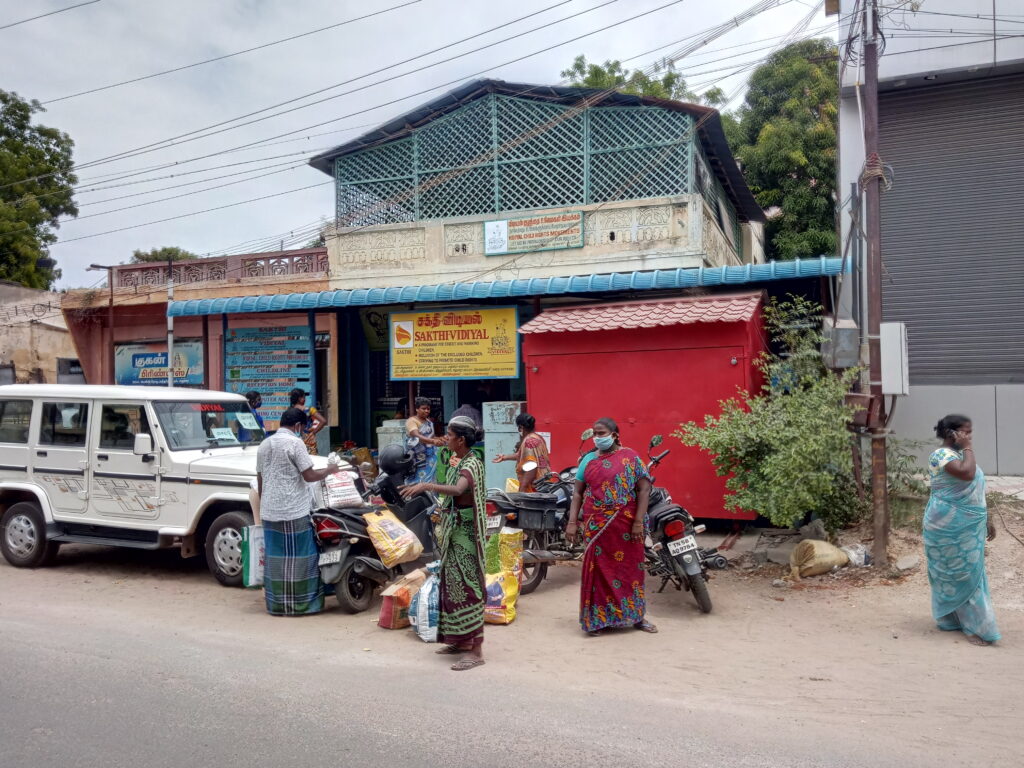 They are all very appreciative of the quality of the materials supplied by Vidiyal. We are planning for the next distribution on the coming Tuesday. Take care and stay safe.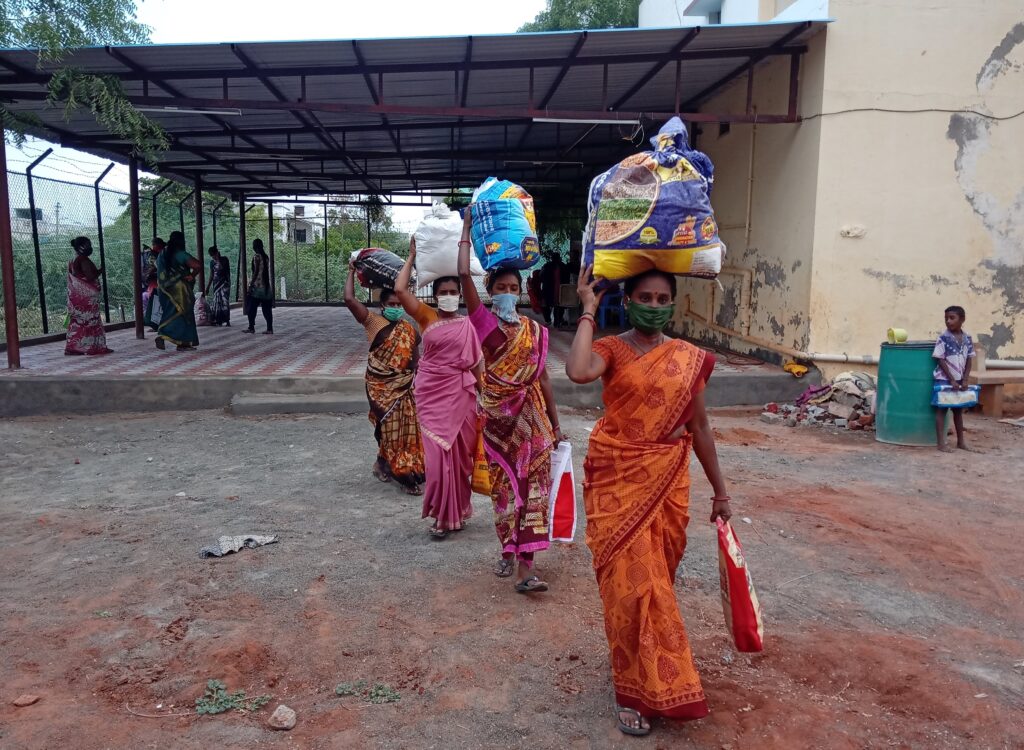 Thank you very much for your encouragement and emotional support.
Love
Jim
Dr.C.JimJesudoss,